Should we make an investment in YOUR future?
Earning a certificate of completion from the Virginia Institute of Interpreting (V.I.I.) opens the door to infinite new career possibilities using a skill set you already have: Being bilingual.
At V.I.I. we are passionate about language and learning. We have seen students graduate from our program with job offers waiting.  We never want lack of funds to be a barrier for someone deserving or driven, which is why we've developed our Interpreter Training Program Scholarship.
Recognizing students with a passion for language and determination to enter the professional interpreting industry, we are excited to offer a V.I.I. annual scholarship.
The winner of our annual scholarship will receive fully paid tuition to our  Interpreter Training Program, which includes live sessions, tools, resources and career mentoring.
Open the door to your future now. Apply for a V.I.I. Scholarship.
Are You Eligible?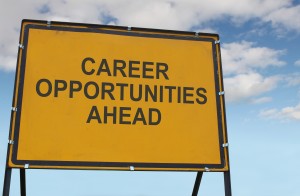 To qualify for a V.I.I. scholarship, applicants must meet all of the following criteria:
Be fully bilingual, including high proficiency in American English
Have no previous interpreting training, but may have informal experience, such as interpreting ad hoc for family members by virtue of their bilingual abilities
Have a minimum of a high school degree or equivalent
Demonstrate (via tax returns upon request) that they have a need for financial aid
Have the minimum technical setup required to take online courses, including a computer connected to the Internet, a headset, and a microphone
Commit to completing the course in its entirety and complying with all course requirements
Agree for their name and likeness to be used in Virginia Institute's and partner marketing materials
APPLY NOW!
Fill out and submit the scholarship application form and supporting documents by May 20, 2012.  Please note that the application includes a 300-word essay as to how speaking a second language has enriched your life, and why you wish to become an interpreter.  The scholarship winner will be announced on June 1st, 2012.
THE SELECTION PROCESS
A panel of Virginia Institute alumni will be making the selection based on the information provided in the application form, via a voting process. The scholarship recipient will be notified both via email and telephone.
THE PROGRAM
V.I.I.'s Interpreter Training Program is a self-paced online introductory 40-hour course about spoken-language public services interpreting. Upon completion of the course, students are qualified to become entry-level community interpreters.
The Interpreter Training Program covers the fundamental knowledge and skills needed by fully bilingual individuals, sighted and visually-impaired, to successfully begin working as professional interpreters in a variety of sectors, including but not limited to:
Government
Education
Banking
Social services
Industry
Media
Customer service
Learn more about the Interpreter Training Program or watch our short video about the Program below.