Virginia Institute of Interpreting courses turn language skills into career opportunities.
Founded by language experts, Giovanni Donatelli and Rocío Txabarriaga, V.I.I. offers cutting-edge, highly effective courses for bilingual individuals aspiring to become sp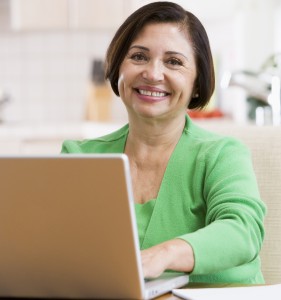 oken language interpreters in the public services sector.
We're a school for interpreters created by interpreters.
From the very beginning our courses have been specially developed by a team of top interpreting and learning management systems experts, melding the best of online learning methods with the most widely accepted language industry standards and practices.
From conveying concepts to practicing skills and all the way to teaching you how to set up your own freelance interpreting business, V.I.I. courses are more than comprehensive; they're an advancement above and beyond anything else available in the field today.
If you're fluent in two or more languages, our doors are open to you.
Regardless of which languages you speak or your learning style, our courses utilize a proprietary teaching methodology unlike any other in the industry, which ensures success for all learning types. Whether you're in a rush or can only devote an hour or two a day, V.I.I.'s Interpreter Training Program is a perfect fit.
If you already work as an interpreter, V.I.I. can help you advance your career with specialized courses.
Prerequisites:
If you would like to enroll in our medical or judicial courses, you must meet ONE of the following criteria:
Have extensive experience in interpreting (at least 2 years).  Please provide 3 client references.
Have already taken a course in Interpreting.  Please provide transcripts and diploma.
Have completed the V.I.I. Interpreter Training Program
MONEY BACK GUARANTEE
We will offer a money back guarantee if you are not completely happy with our program.**Money back guarantee is only valid 1 week after enrollment, minus a 10% service fee.  If you complete more than 10% of the course in the first week, the money back guarantee will be void.
We invite you to browse our site and learn more about V.I.I.