Are you already a professional interpreter who would like to hone your skills in the specialized medical interpreting arena?
With sessions beginning in 2012, this course is intended for individuals who are already working professionally as interpreters, and wish to expand their marketability by becoming medical interpreters, and/or attain medical interpreting certification.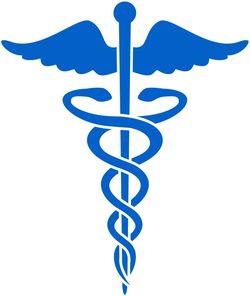 This highly interactive course allows students to acquire critical knowledge through a variety of rich media content, while participating intensively in simulations. These simulations are not simple scenarios, but rather game-like environments where the student directly affects the outcome of the course's practicum.
Students are given the opportunity to participate in the simulations as many times as it takes to achieve the expected results. The students' level of previous professional experience will enhance his/her performance in the simulations and tests. Consequently, course completion can take anywhere from 70 to 90 hours.
To attain a certificate of completion for the medical interpreting course, and to gain access to the certification preparation course and practice test, the entire Comprehensive Medical Interpreting Course must be successfully completed.
V.I.I.'s medical interpreting course includes:
Introduction to medical interpreting/Basic concepts: The medical setting; the triadic encounter; the medical interpreter's role; cultural issues
Effective triadic encounter management in several medical sub-settings: Emergency, triage, routine care, surgery, internal medicine, maternity, pediatrics, prescriptions, and follow-up care
Communication best practices and common pitfalls: Appropriate linguistic registers; terminology building techniques; speech analysis and synthesis; active and effective listening; managing the cultural divide; the child patient; assertiveness and visibility; stress management
Ethics and standards: Concepts and issues specific to medical interpreting settings
The culturally-competent interpreter: Overview of CLAS and similar standards and legislation; protection, prevention and self-preservation; accurate linguistic and cultural adaptation; provider and patient education
HIPAA (Health Insurance Portability and Accountability Act)
Medical terminology education for interpreters in the areas of anatomy, medical etymology, diagnostics (radiology and laboratory), and pathology
Medical interpreting as a business: Understanding your target market, and how to gain employment as a professional medical interpreter
Optional modules (additional charges apply):
Medical certification test preparation and practice test (Note: These materials are based on guidelines provided by CCHI).
Remote medical interpreting: Video and Telephone